So we are 100% without internet at home so the next few days there wont' be much posted. But I was puttering around on the Washington Auction Horses forum board and I ran across a horse that bothers me.
Why does he bother me so? Because he's old, a percheron, and he has less than 24 hours before is fate is completely sealed. There's nothing I can do. Unloaded from one slaughter truck and simply waiting for another to take himto his death. He's in Texas. I can't bring in any horses here in South Dakota, let alone pull a horse in a feed lot in Texas and ship him back here.
Here's the little bit of info on him....
Lennon will need to be purchased and picked up by 2pm on Thursday 4/09/15 and will not be available any later. Lennon appears to be a senior gelding but I do not have a picture of his teeth. He stands approx 16'3hh and is in need of some weight, weighing at just over 1300 pounds. He will pick up his feet, lead, but I do not know any history as he came off one slaughter truck and is waiting for the next to cross the border. He is gentle, very sweet, and I would assume broke to either ride or drive. He has blue in one eye put I do not know if his vision is impaired on that side.
Location: US to Mexico Processing Facility Kaufman County, Texas
Contact:Sabrina 206-250-5115 Text is preferred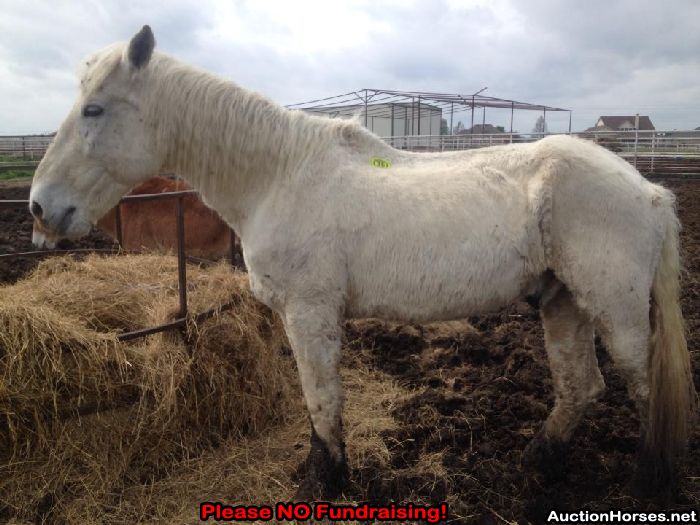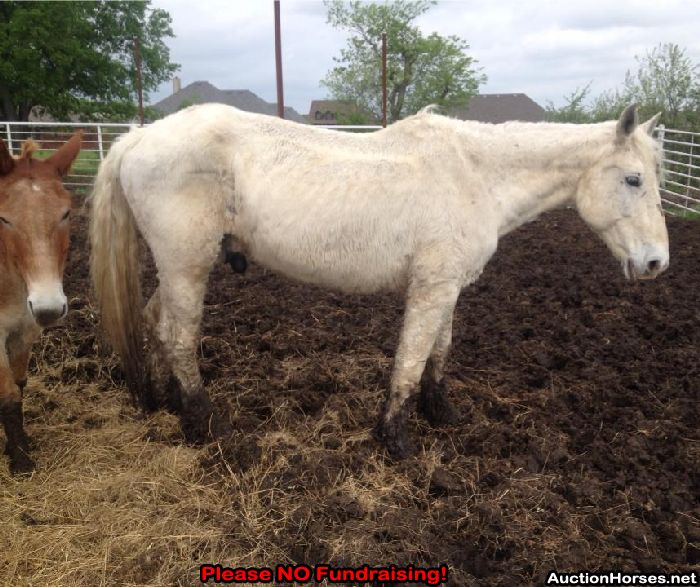 I can't get this guy out of my head. I'm going to have nightmares tonight about this guy.