So, last week I posted a bunch about horses on the Mexico border. The gal that was able to get the networking going in still posting horses at the border and in other feedlots. It's an amazing undertaking and I totally and 100% commend her for her passion.
We can't do much at the Sanctuary right now, except share. I went through the list of horses that are at the different feedlots and this beauty caught my eye. So unfair. Older mare (20+ years old) and blind in one eye. You know that she carried children around and took care of them.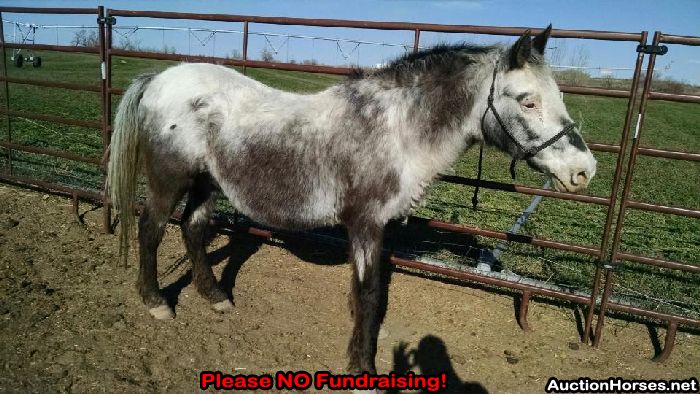 She doesn't have the look of Queen or Babe. But she reminds me of the old appaloosas that we had at the Sanctuary and it makes my heart break seeing this poor girl. She deserves so much better than what fate she has right now. Idaho is too far away. All I can do is share her picture and her story, which isn't much when they come in to the feedlot. Here's what I know:
Gabby is an older Appaloosa mare who is blind in one eye. She is said to be gentle and stands approx 14'2hh.
Deadline: 4/22/15
Location: Twin Falls, ID
Contact: Sabrina 206-250-5115
Price - $300
If you have room and can afford her, I bet she'd be the best horse anyone could ask for.